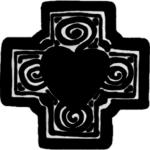 Contact:
Mary Whiteside
847-907-3450
mwhiteside@holyfamilyparish.org
---
Description:
With the leadership of Soul Play and the Holy Family Beloved Team, we will be offering a Beloved Retreat to provide food for our hungry souls. We invite you to a weekend of new beginnings. Whether you are a young adult or have more life experience, male or female, single or married, religious or skeptic, hurt or healing, laid back or caffeinated, this is for you. This retreat model was founded in 1999 at Old St. Pat's Church in Chicago where they have grown to three full retreats per year. Beloved is a safe, inclusive environment in the quiet pastoral setting of University of St. Mary of the Lake in Mundelein. Come and laugh, pray, walk, talk, listen and rest with us…We welcome you to come away from the stress of life for a couple of days and let God lead you to new life.
Upcoming Retreat: December 9-11, 2022.
Beloved Retreat
Registration for the Beloved Retreat which will take place December 9-11, 2022 at the University of St. Mary of the Lake in Mundelein will begin on September 25. Registrations will be accepted on a first come, first served basis based on the date of the receipt of registration form and payment. Please email Mary Whiteside at mwhiteside@holyfamilyparish.org to register
Here are a few commonly asked questions about the Beloved Retreat:
Is the Beloved Retreat for married couples?
The Beloved Retreat is for any adult who wants to attend! It is called the Beloved Retreat because it is focused on our Baptism and our understanding that we are BELOVED children of God. It is not a marriage retreat. It is for individuals, but married couples are also welcome to attend together.
What is the cost of the Beloved Retreat?
The cost of the retreat is $195 per person. This is not the true cost of the retreat, but this low cost has been made possible by funding from last year's Gala! We also have "Beloved Angels" who have contributed to a fund for those who request scholarship. So, Beloved is AFFORDABLE! P.S. Please support the Gala so this ministry can continue to be possible for all!
Who leads the retreat?
This retreat is led by members of the Soul Play team. They have led many retreats through Old St. Pat's Church in Chicago and have been developing teams outside of OSP to grow the ministry. The team for this retreat is also made up of Holy Family parishioners and staff members.
What are the rooms like at the retreat center?
The rooms are all private, so you will be in your own room with your own bathroom if you attend alone. If you are attending with your spouse, you will be placed in a room together.
How do I sign up?
Registration for the December 2022 retreat will open on September 25. To register, please contact Mary Whiteside at mwhiteside@holyfamilyparish.org or 847-907-3450. To register we will need your full name, email address, phone number and mailing address.