This year's Adventure in Grace invites us to experience an Ignatian Spiritual Fitness Program we are calling BE MORE. St. Ignatius of Loyola invites us to discover God in everything by actively participating in the Spiritual Exercises that he wrote during his powerful conversion in the 16th century, and are still very pertinent today. Just as our bodies need physical exercise to be fit, our spirits need spiritual exercise to mature, flourish, and BE MORE.
Come and experience the freedom to become the person God meant for you to be, to love and accept love, to make good decisions, and to experience the mystery of God's unconditional love as revealed in the wonder and awe of Creation.
Save the dates: October 11, November 15, January, March 5 and 6, April 10.
Much more information will follow in the coming weeks at mass, in the bulletin, and on social media.
Oct. 11, 2023 -Fr. Rick McGurn, S.J.
"For the Greater Glory of God": The Conversion of St. Ignatius
Oct. 11, 2023 – by Fr. Rick McGurn, S.J., Bellarmine Jesuit Retreat House

In our first session, we will explore the life of St. Ignatius Loyola, to see how his adult conversion transformed him from a worldly man focused on his own glory, to becoming a saint consumed with the desire to serve Jesus Christ "for the greater glory of God." His gift for the "discernment of spirits" – the art of noticing God's graced promptings in our thoughts and emotions – is best explained by showing examples of it in Ignatius' own life, so that we might find a way to translate that gift into our own experience, to help us BE MORE "for the greater glory of God."
Nov. 15, 2023 – Erin Maiorca
Be More Aware
Nov. 15, 2023 by: Erin Maiorca, Executive Director, Bellarmine Jesuit Retreat House
In our second session, we begin the first phase of the Spiritual Exercises program focusing on Awareness. Perhaps you have heard in verse or lyric, let it begin with me. The goal of this phase is to get started. We are in training mode to develop a deeper awareness of both self and God through prayer. We will consider our own individual image of God, and how that might expand or evolve through intentional prayer. Different prayer methods will be offered so that you can discover what will best challenge you to grow stronger. We will also be attentive to the What, Where and How of your prayer life… that is passage/scripture, place, posture, and presence. Bring your "A" game to this training phase, as it is the groundwork for your journey ahead. There will be wonderous encounters with the abundant love of Christ. You will deepen your awareness of God in all things.
March 5 & 6, 2024
Lenten Parish Mission with Fr. Michael Sparough, SJ
Parish Mission… How to Be More (not Do More)
A Lenten Parish Mission with Fr. Michael Sparough, SJ
Tuesday & Wednesday evening, March 5 & 6, 2024
St Ignatius calls us to live and work for "the Greater Glory of God" This is closely associated with the concept of "Magis", Latin for "More." So what does that mean in everyday life? We are created in love, called to recognize who we are not and who we are called to be.Using dramatic storytelling, poetry, guided imagery prayer, spirited preaching, and creative ritual, Fr Michael will weave together a narrative of our being called to be all that our gracious God calls us to become.
Erin Maiorca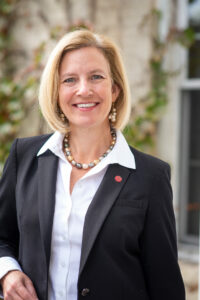 Erin Maiorca has been the Executive Director at Bellarmine Jesuit Retreat House since 2019. She first attended a retreat at Bellarmine as a high school senior making a Kairos retreat. She fell in love with Jesus on that retreat. She went on to receive her Bachelor of Arts from the University of Illinois, and a Culinary Arts Degree from the Washburne Culinary and Hospitality Institute. She spent 20 years active in her parish and working in corporate America. She held positions in hospitality management, training, and communications nationally and globally for a fortune 500 company. She had a calling however, to serve the people of God in a different way. In 2012 she began a new chapter at Bellarmine serving as the Associate Director. A long-time student of the Ignatian traditions, she entered the Spiritual Direction internship program in 2016. Erin's hobbies are cooking, reading, day-hiking, and kayaking. She and her husband Tom reside in Glenview, Il and have two adult sons.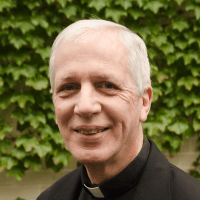 Fr. Richard McGurn, SJ
Fr. Richard McGurn, SJ, M.A. Psych., M.Div, was ordained in 1975.  He directed the internship for spiritual directors at the Jesuit retreat house in Cincinnati.  He has served the major superior of the Chicago Jesuits as his executive assistant and as director of formation for young Jesuits preparing for ordination and ministry.  Just prior to coming to Bellarmine, he was superior of the Jesuit community at Loyola Academy in Wilmette, IL.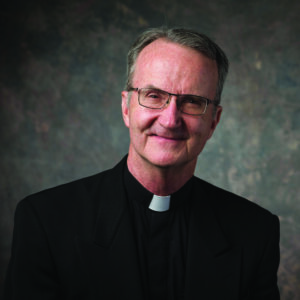 Fr. J. Michael Sparough, SJ
Fr. Michael Sparough, SJ is a retreat director and spiritual director at the Bellarmine Jesuit Retreat House in Barrington.  He holds an MFA from the Yale School of Drama and a Doctor of Ministry from St Mary of the Lake in Mundelein, IL. He is the founder of Charis, a national Jesuit retreat ministry for young adults in their 20s and 30s, and has trained spiritual directors at Loyola University-Chicago. 
A prolific writer and speaker, Fr. Michael has published books, CDs, and DVDs on prayer, discernment, and the sacraments with Franciscan Media, Paulist Press, Liturgical Training Publications, Loyola Press, and Heart to Heart. He is seen regularly on Shalom World Catholic Television and is heard regularly on Sacred Heart radio in Cincinnati and WSFI Catholic Radio in greater Chicagoland.
His latest co-authored book is What's Your Decision?  An Ignatian Approach to Decision Making and is published by Loyola Press.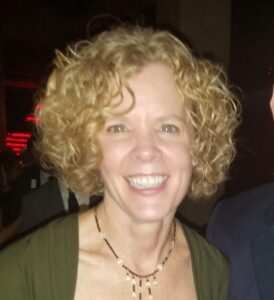 Nancy Hulsebosch
Nancy Hulsebosch is a Spiritual Director grounded in the principles of Ignatian Spirituality, having completed a three-year spiritual direction internship at Bellarmine. Nancy's roots in the Jesuit tradition trace back to Marquette University, where she earned her undergraduate degree in 1986. She later received a Master's degree from National-Louis University. In addition to providing spiritual direction and leading individuals in the Spiritual Exercises, Nancy is active in various ministries in her parish, particularly Scripture study. Nancy is married and the mother of four children.