Come and experience the freedom to become the person God meant for you to be, to love and accept love, to make good decisions, and to experience the mystery of God's unconditional love as revealed in the everyday world in which you live.
Welcome to Holy Family
We are a vibrant Catholic community dedicated to empowering all to experience New Life in Christ through sacramental living, transformative worship, lifelong spiritual growth and community in service to others.
Check out what's going on at Holy Family!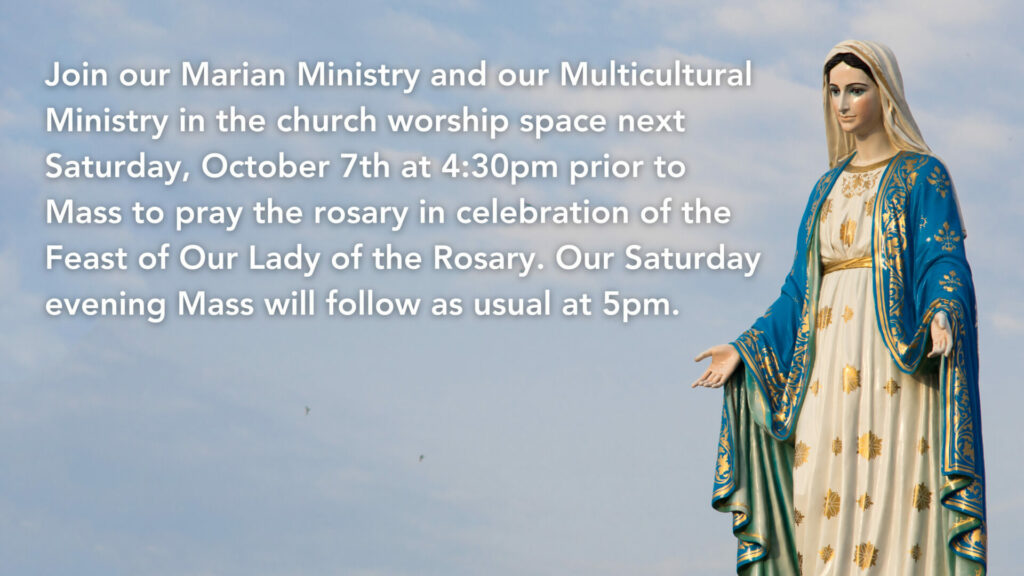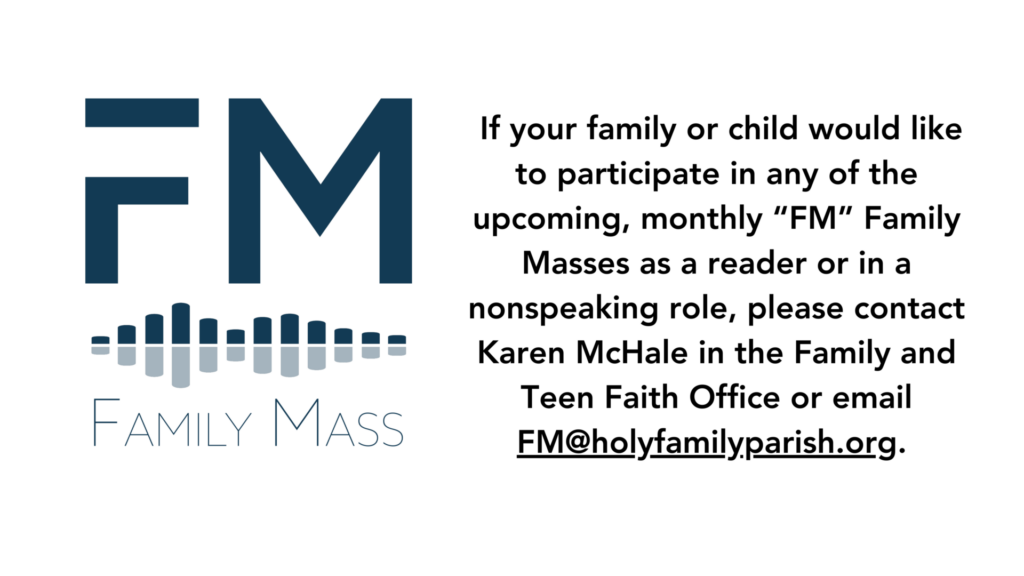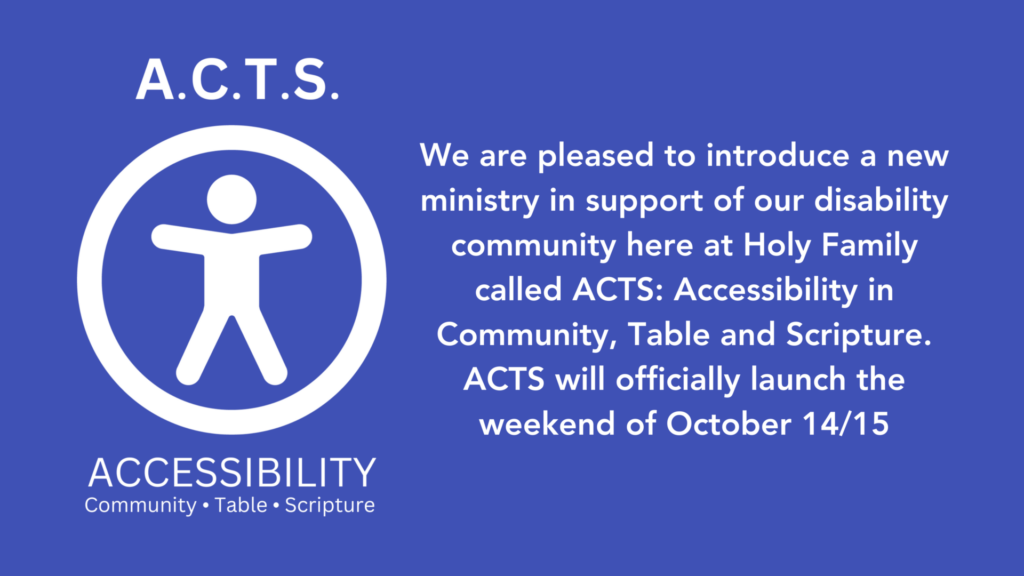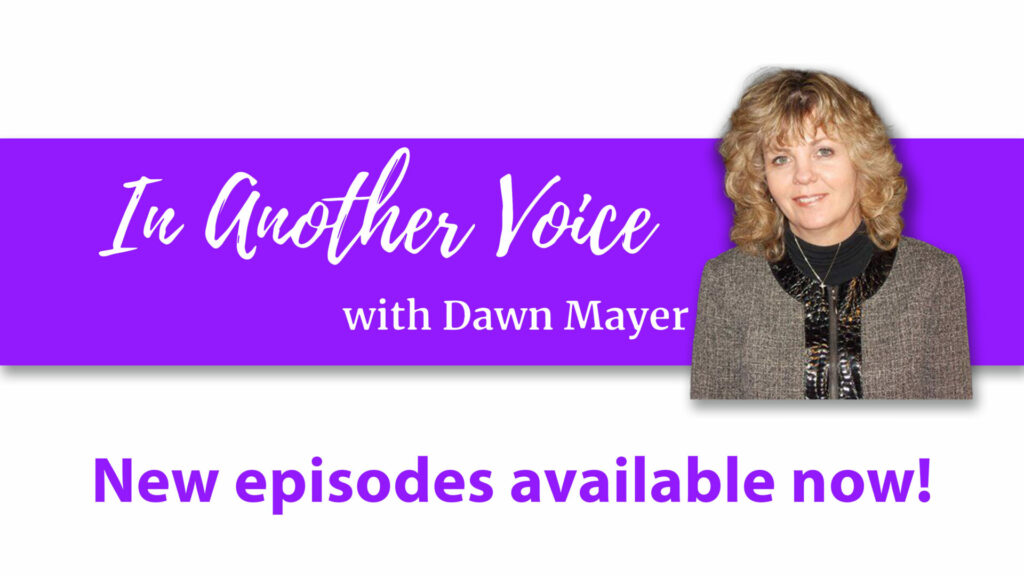 "In Another Voice" features short video messages from Dawn Mayer, Chief Mission Integration and Pastoral Care Officer at Franciscan Ministries. She will be focusing on current topics and exploring how faith and scripture can add a different perspective to many of life's challenges.
Libya has lost more than a 1,00o people and thousands more are feared missing in the eastern part of the country after a powerful storm swept across its mountainous terrains and coastline. The storm destroyed two dams and unleashed a torrent of fast-running muddy water that carried buildings, homes and entire families away.
If you would like to help with these relief efforts, visit:
CARE International 
Islamic Relief Worldwide
International Medical Corps 
On Friday, September 8, a magnitude 6.8 earthquake struck Morocco near Marrakech. This is the strongest earthquake to hit Morocco in over a century.
More than 300,000 people were affected and at least 2,490 were killed. Access to remote areas with the worst destruction—especially in mountain towns—remains difficult. If you would like to help with the relief efforts, please visit the following agencies:
Catholic Relief Services
Doctors Without Borders
World Central Kitchen


The Maui fire, which started on August 8, is the deadliest U.S. wildfire since the early 1900's and has devastated the city of Lahaina. If you would like to donate to the relief efforts, please visit these organizations for more details. This listing can also be found on the narthex shelves. Thank you for your generosity and your prayers for the people of Maui.
Catholic Charities USA
https://www.catholiccharitiesusa.org/
Hawaii Community Foundation
https://www.hawaiicommunityfoundation.org/
Maui Food Bank
https://mauifoodbank.org/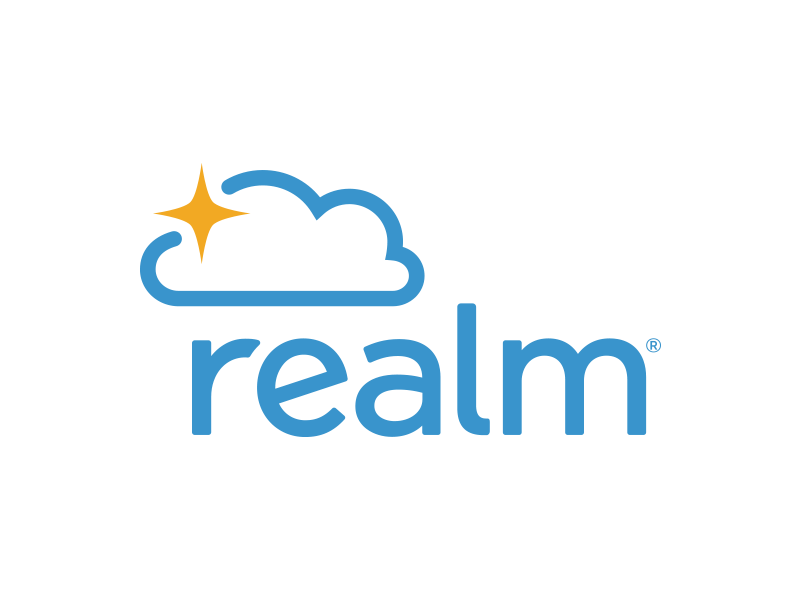 Realm is an online ministry tool designed for real time connection. It helps our church connect with you and you connect with us. Realm allows you to manage your personal information and who is allowed to see it, control your giving, and keep in touch with the groups that matter to you.