PREPARING FOR FIRST COMMUNION AT HOLY FAMILY
 "In the Eucharist, the Son of God comes to meet us and desires to become one with us" 
At Holy Family, sacramental preparation is a family affair involving the candidates themselves, their families and the larger parish family. 
OUR APPROACH TO FIRST COMMUNION 
At Holy Family, we see Baptism, Eucharist and Confirmation as intrinsically connected, comprising one process, called Christian initiation. 
We see the process of Christian initiation as "… a developmental journey by which a person, no matter their age, comes to a new understanding of him/herself as a disciple of Christ and member of His Church." We believe that preparing a person to receive the Eucharist progresses through gradual stages and includes 
▪ a blend of instruction and formation in the faith, 
▪ unfolds the Church's rites, symbols, and biblical signs; and 
▪ incorporates the participants into the Christian community of faith and worship. 
Parents are integrally involved as teachers and mentors. The preparation process affords parents the opportunity to share their faith with their child and come to a richer and deeper understanding of the Eucharist in their own life.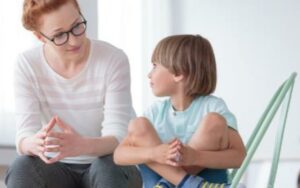 Children in our Family Faith program (FF) and Holy Family Catholic Academy (HFCA) prepare and celebrate First Eucharist together. Preparation occurs both inside and outside 
of the classroom setting. 
Once you complete the preparation process. we invite you to schedule a date to celebrate the sacrament. Each year 125-150 children celebrate First Reconciliation and First Communion at Holy Family. Coordinating preparation for this many families is challenging. Wherever possible we have offered you a choice of dates and formats. 
First Communion Prep Schedules for 2023-2024
STEPS IN THE PREPARATION PROCESS FOR FIRST COMMUNION AT HOLY FAMILY