Bible Journey 2021
"The Art of Spiritual Reading of the Psalms"
Presented by Dr. Elizabeth Nagel
Thursdays, March 4, 11, 18 and 25
6:30 pm – 7:30 pm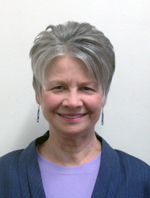 Dr. Elizabeth Nagel  was raised in north central Missouri.  She received her M.A. in
theology with a concentration in Scripture from Mount Angel Seminary in Oregon.  She then studied in Rome at the Pontifical Biblical Institute where she received the licentiate and doctorate in sacred scripture (SSD).  She is an author and has served as the President of the Pontifical Faculty of Theology at the University of St. Mary of the Lake in Mundelein.  Her primary interest is in teaching and communicating Sacred Scripture in a way that helps contemporary Christians enter into the biblical text and hear, for themselves, God who speaks there.
To register and receive your Zoom link please contact Marsha Adamczyk at madamczyk@holyfamilyparish.org.
This is a study of the narratives in the Old and New Testaments that included the role and work of women and how they are used by God in the redemption found in Jesus Christ.
Presented by Anne Madsen
Thursdays, 9:45 am – 11: 00 am
Dates: February 4, 11, 18, 25, March 4 and 11.
Feb. 4 – 5 Daughters of Zelophehad, Numbers 27 and the story of Naomi and Ruth
Feb. 11 – Female Judges of Israel – Deborah, Hannah and Huldah
Feb. 18 – Story of Esther and one of David's wives, Abigail
Feb. 25 – Jesus and the Women Disciples who Traveled with Him.
March 4 – Jesus Interacting with Women
March 11 – Paul and the Women of the 1st Century Church