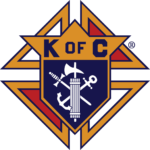 Contact
Tom Purvin
tpurvin@cwasgroup.com
630-730-9589
---
Description
The Knights of Columbus is a world-wide Catholic fraternal organization of over 1.8 million members. Every year the Knights of Columbus raise millions of dollars for various charities while promoting the unity of Catholic men and their families.
We have a national commitment to take part in the Mentally Handicapped Drive (Tootsie Roll Drive) which benefits organizations in our community that aid the mentally handicapped.
Knights strive to practice those values in which they believe: faith, hope, charity and patriotism.
The Knights host The Gathering which is an annual event for renew and reflection featuring inspirational national and local speakers.
The membership is open to any men who are 18 years of age and a practicing Catholic. The Holy Family chapter currently has over 200 active members.
"Celebrating Charity, Unity, Fraternity and Patriotism"