Contact:
Lori K. Miller
millertunes19@yahoo.com
773-443-6975
Judie Travers
travers60010@gmail.com
---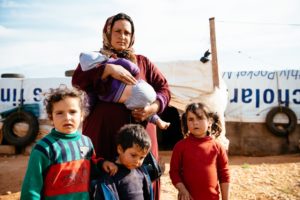 Pope John Paul II   1981  Bataan, Phillipines
"The Church is ever mindful that Jesus Christ was himself a refugee, that as a child he had to flee with his parents from his native land in order to escape persecution.   In every age, therefore, the Church feels herself called to help refugees."
Pope Francis January 2016  World Day of Migrants and Refugees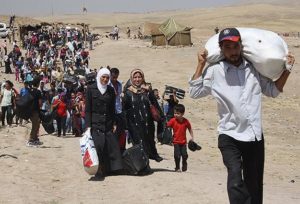 "God's fatherly care extends to everyone, like the care of a shepherd for his flock, but it is particularly concerned for the needs of the sheep who are wounded, weary or ill. Jesus told us that the Father stoops to help those overcome by physical or moral poverty; the more serious their condition, the more powerfully is his divine mercy revealed."
Holy Family Catholic Community answered Pope Francis' challenge to heart and formed the Parish Refugee Resettlement Ministry to aid those forced to flee their homelands in search of safety and shelter.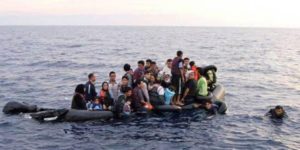 Refugees have suffered great loss, including loss of their homes, livelihoods, possessions and oftentimes families and friends.   They will have many obstacles to overcome starting over in a new country.    In addition to financial support for their first few months in the United States, our Ministry will assist Catholic Charities and families with such tasks as:
Donate and/or collect furniture and household goods for the family's apartment
Cleaning and setting up the apartment for the family before they arrive
Welcoming visits to newly arrived refugees to orient them to their new community and local culture
Mentoring and tutoring family members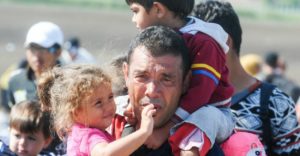 Candidate families will be fully vetted through many departments working with the US Department of State, and welcomed by the United States Catholic Conference of Bishops along with the Chicagoland Catholic Charities Refugee Resettlement Program.  They can arrive at any time and will be living in Chicago and northern suburbs.
Opportunities to assist with this program are being developed.  Please contact our ministry leaders with questions about how to participate.
World | Friday, Sept 18, 2015  Vatican City – "Responding to a call from Pope Francis for every Church parish to house refugees, the Vatican City said on Friday it had taken in a family that had fled the war in Syria."
Links